"The art of reincarnating in the same body" … I read it somewhere, and I feel this phrase represents exactly what we experience the last days, during this magical Alchemystic Dance journey, guided by Zola Dubnikova… a beautiful soul & powerful Priestess of the New Era."
Areti Karantzikou, Crete (Greece)
"You have opened up more in me than you can possibly imagine and I wish that magic to happen for all women."
Etta Happe, UK
"Zola is a deeply loving powerful guide for the feminine; reminding us of our bodies, our sensuality, our passion, our pleasure. In Zola's circle I found my way back to a femininity I have never known in this life time, and has continued to deepen ever since. I could not be more grateful for having met you, Zola. You've given me the kind of gift one can never pay back, only forward to all the other women who cross my path, aching from the ignorance or suppression of the powerful radiant feminine essence within."
Leah Perlman, USA
"Dance is the language of  the soul. I heard it so many times during the last years.  But only Zola Dubnikova helped me to remember,  to find all lost threads in my body, in my heart and soul. Zola doesn't teach how to dance, she shows us  the way of remembering something that we all already know, but have forgotten.  It is the most beautiful,  the most nourishing and truthful dance journey for women I have ever experienced. And Zola, whose power is hidden in gentleness, grace and kindness is an embodiment of her teachings.  Each  meeting with her is calling me further and beyond. I recommend her workshops with all my heart."
Zuzana  Mesarosova, Prague (Czech Republic)
"Thank you so much for all of the bliss, love and unity experienced in beautiful Crete. I got everything I desired from the workshop. My body is soft; my energy is open; I feel blessed and blissed out. I feel home, centered and strong. I am ME… Aahhh it felt like coming home, slipping into my deepest essence.  I felt strong love and gratitude from my ancestors, both in my relative and spiritual lines.  At the end of the workshop when you shared your mudras with us, I felt like my whole being was connected to the movements and sounds you performed; I felt like flowing in the same rhythm with those holy patterns. I felt soft warm energy filling my spine and moving from pelvis to the crown.  Thank you so much once again for the work you are doing – it is essential for the women all over the world and in the whole universe."
Kretel Viirsaar, Estonia
"I just wanted to say that i have felt SO amazing after your practices this weekend. There is the feeling of radiating happiness and creativity. It is so easy to connect on the heart level with people; I feel a very big difference before and after. After trying a lot of "holistic" dances and many practices all of my life,  your practise method is one of the ones that is really working. I am amazed! Believe in you and your work truly!!! "
Oona Elena Kassila, Finland
"My experience with Zola was an unforgettable one as what we did was something I actually remembered from centuries ago. I mean my body remembers: the movements, the breathing, the freedom within the dance. I do remember… Zola's unique way of weaving different traditions together is inspirational no matter what country or what culture you are from.  I think her way of sharing her dance is a gift for many women and I really appreciated her reminding us what gorgeous beings we actually are.  I am now- after her workshop – feeling much more connected to my body in a loving and compassionate way. I dance more, I breath more…Thank you Zola for reminding us of our female power which has been suppressed for so long.
Begum Erenler, Turkey
"After this workshop, so many things are still moving inside…  I feel more open and sensitive, but at the same time stronger from the inside… I have the feeling that your workshop will have very long "consequences" on me and my surroundings….. and i also felt like i would love to go sooooo much deeper…. I thank you so much for it all…. (2015, after completion of 1st workshop)
…(after completion of 4th workshop): Your smile, your dancing, the sound of your voice and drum, your loving eyes and the circle (of women)… From the deepest place of my heart, my intention is to live in the way you (un)teach us – with an open heart, soft jaw, relaxed eyes, presence, feeling every cell in my body filled with gratitude, making this life a dancing prayer … You have so much to give Zola, and we women need you and what you are able to transmit more than ever.  It was amazing to hear the women share in the circle, especially those who return (to work with you) again & again… One single weekend with you changed their lives!  I can tell for myself, I am not the same person I was before we met."
Jana Modrakova, Tenerife, (Spain)/ Slovakia
"Dear Zola, I really fell in love with this experience – it's like the beginning of a new path filled with sweetness, living heart, body intelligence, worthy-ness, love…I feel so strong.   How powerful this work is, how juicy a woman can feel, how sacred life can become…Thank you so much for giving us this chance. I really want to go on with the process and continue with you."
Florence Michel, France
"Zola, from the bottom of my heart, thank you. It was amazing to see you you embody the sacred feminine. You have inspired me to keep dancing and reconnecting with my soul through my body. And to live, dance, and give from the heart. I'll always keep you in my heart. Thank you! I'm really looking forward to seeing you again in NYC! Next time for a bigger and longer workshop!"
Natalie Zuniga Gogny,  New York (USA)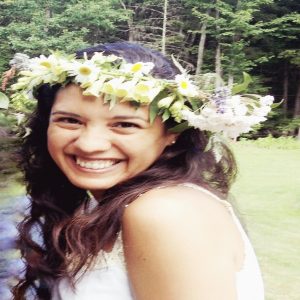 I took part in a 3 day holistic dance retreat with Zola and the word that most expresses how I felt after the work we did is "healing" and "connection". Truly a healing of the body and soul. I returned home with such a feeling of strength and lightness in my body. I love Zola's teachings and the way she teaches with truth and integrity. These are truly sacred practices that connect us with our mother-the earth, and with our sisters, with our heart and with our true nature. I now feel the strength and love in my heart to create a new story. My heartfelt thanks to you Zola and so much gratitude for our meeting and your teachings.
Adriana De Michiel Australia
My experience during the weekend with Zola has boundlessly helped my path, and my embodiment practice deepen to a new level of feminine (love) awakening. The very subtle body awareness practices and movement principals Zola shares are truly what I see (and feel!) is the next level 'nexus' to not only our own body/self love/self awareness but our global, connected consciousness. Never have we as contemporary women been 'taught' or 'shown' how to listen so truly to that deep, infinite, grand beauty that is our (one and only) Self. This IS the change that is needed in the world. When I as a woman can connect and remember, my beauty, my delicacy, my strength and my infinite power (as key creator), I can create the actions for my life to take care of that which is truly important: to live in peace and harmony, in creative co-creation and in beautiful celebration of all of life.  What Zola shares are innately very simple 'earth/body' wisdoms of the body which we have long forgotten.   How gifted she is with the embodied resurrection of these ancient truths, which she now humbly shares for us too to remember, re-learn and re-create – through our holy-body-temple selves – a new world.
Ember Ananda, Australia

"Zola's classes will leave you high on love and energy and wanting more. Despite having previous dance experience, I found Zola's class to be innovative, instructive and very fun. She merges a diverse range of styles in a way that caters to all levels. In addition she leaves time for free dance in which students take the steps they've learned, feel them in their own body at their own pace, and then truly begin to make them their own! This was by far my favorite part- it allowed me to really absorb the dynamic energy of the class and embrace the dance in a whole new way!"
Elizabeth Husserl, California
"Through Zola's ~ Holistic Dance Language, I found a surrendering of the lessor egoic patterns allowing for the emergence of quintessence & soul. In this naturally high state of equilibrium, the intelligence of the physical body in particular was enabled to release stagnancy and create more abundant flow by tapping into the infinite ecstasy of Life and Breath.. just as when plants, trees, crystals, animals and humans are gifted the optimum environment to… Thrive.  What I learnt in this brief moment felt like only a tiny experience of what is possible, though a tremendous rippling shift was felt amongst all particpants. Lifting many veils & allowing the recognition of the Divine Feminine in it's Triune presence to be known on greater levels, May I Remember with Clarity and continue to Dance in that Remembrance.  With gratitude that echoes into the eternity for these sharings and offerings, truly a 'Journey Between Worlds'. Thank you Zola Dubnikova."
Lydia Elixir, Australia
"Zola gave us so much love and such a wonderful experience – Dancing in trance, feeling alive, energy moving up and down the body, amazingly connected, beautiful music, feminine movements, grace and beauty…..My personal experience from this workshop is very very powerful and amazing!! In the first few weeks after the workshop i couldn't even put it into words. I was feeling so alive and cried tears of happiness. It was so soul-nourishing, heart-warming and beautiful to dance and get instructed by Zola with her warm and kind personality…Something unbelievable and amazing happened one day after our workshop was finished. Do you remember that i told you that I didn't have my menstruation since 15 months? I felt totally disconnected to my body and my feminine energy. On Monday after we danced the whole weekend, activated our pelvis a lot, filled up our chakras and much more – my menstruation came back!!!! I was so touched and cried… I realized I can trust my body when I step back into my feminine power and feel alive with much joy. Wow… i couldn't put it in words until now. I am deeply grateful for this experience!"
Aisha La Luke, Switzerland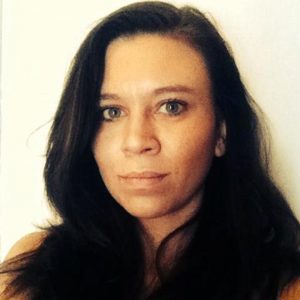 "Zola's approach has a very natural, fluid feel. She has a spiritual, loving demeanor that translates into her teaching. The class is full of beautiful gestures, energetic movements, primal dance spirit and authentic dance movement from dance genres around the world! A pleasure and a necessity to take her classes."
Stasy Radway, California (USA)
"Once I woke up with a kink in my shoulder and halfway through the class I noticed it was gone — for good! Zola's positive energy definitely carries the whole group in a way that is fun for beginners and regulars alike."
Bettina Roth, California, (USA)
Here is what participants from the two-month Mystery School and Temple Arts Training in India have to say:
Here is what participants from the two-month Mystery School and Temple Arts Training in India have to say:
"My greatest gifts were that I felt initiated into being a woman – the woman that I am and the woman that I want to be. I feel that this training has offered me so many gifts and knowledge that I am now ready to also share my work and my gifts fully – from a place of love and integrity. I could face my deep deep self-doubts and through feeling this the whole time during the training, I could finally let go of it, which made me believe in myself and brought me lots of success in my own projects when coming back home to Austria.  And this was also my intention to participate in this training – to be initiated. All those practices have changed my body and way of moving and dancing a lot – I integrated so many new movements in my body – mostly the Mudras are my greatest joy and inspiration – and I feel much stronger, much more grounded and generally I feel my body more than before. I am more here than there. I am more present, more aware and open. I feel so much love and creativity – I feel like exploding, cause there is so much I wanna share. And step by step I am doing it now, following my heart.  I really want to say thank you Zola – I cannot put my gratitude into words. This training marked a new beginning in my life and I am so happy that I was part of this training!!!"
Victoria Lozar, Austria (www.victorialozar.com)
"The greatest gift (of the training in India) was to be in a circle of women, continuously energetically connected for 6 weeks, accompanying the process of healing and integration. To hear the voice and the truth of each of us. To see us all breaking masks, and to see the shadows, the wounds and the light – the potential and limitations all together.  Breaking our hearts to infinity, to the Divine, to the Mother, to the Earth that supports us. Dancing together in ecstasy and joy, embodying the goddess. Remembering through our bodies the wisdom of femininity, beauty, sensuality, strength, sacredness, joyfulness, empowerment, sisterhood. I'm stepping in my power in some way at a new level.  Essential points of my needed evolution and surrendering were certainly touched and there is so much to integrate.
So much love.
It's a profound training.
You are a sweet strong woman, Zola.
I could say that your wisdom inspires my work a lot
Thank you for so much awakening! thank you for so much!"
Raissa Scarton (Aia), Brazil
"The Temple Dance Initiation was a month-long intensive embodiment course, which required me to show up, in person and be present with myself, my body, the group of women and the teachings. Each day was profound and rigorous with almost 7 hours of physical training during the day and mystery school and chanting during the evening…During the course, we have studied dance traditions from around the world. I have been able to feel in the body the interconnection of these dances, each with the wisdom of their own flavor. The thing that I saw that really unified these practices was the origin of dance in ritual. I have been seeing the original purpose of dance to unite communities and connect us to something beautiful – the celebration of the body and the celebration of life. When we are connected to these values, we in turn value ourselves and life more fully…I saw the interconnection of the healing of women and the healing of humanity and the earth. I saw the importance of women waking up the internal wisdom within to reclaim their places as the teachers in the culture. When a woman is healed she educates others – her beloved and her family about how to heal and come into balance and right relationship with the sacredness of life….The support system of the women was VITAL. I learned so much from being in communion with this group. There was really a feeling of us becoming a greater whole together. The women authentically watched out for each other and deeply cared about one another's well being. We were honest with each other in our processes – we had our moments, but there was a foundation of love that we returned to always to heal things. So much got expressed and released. Such a bond was formed as we loved and encouraged one another to rise up in our lives…Through the training, I learned practices that are awakening dormant inner wisdom. My teacher Zola Dubnikova calls it "allowing the truth to come out from the body". These truths need to be attended to. They are key to our personal and collective healing. We need to cultivate these truths and turn them into action. I have emerged from this really seeing how critical the healing of the divine feminine is at this time, which in turn brings balance to the whole."
Mary Arose, Arizona (
"The mystery school of Zola changed my life.  I learned to listen deeply inside.  My inner shaman came alive and I rebirth myself over and over again. Zola channels her teachings into existence and thats what inspired me most.  Since then I'm channeling my word, my actions and my life into existence. And I became this fluid woman readily changing and moving into my full & magical potential.  Thank you Zola.
Nicole Costerus, Netherlands (www.wildwomanrise.com)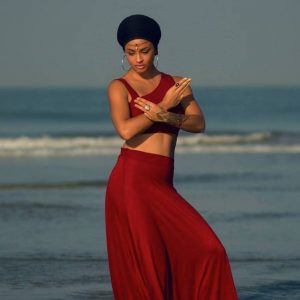 "Zola's work, Holistic dance language, has been one of the most powerful and effective tools in helping me to heal from my childhood history of sexual abuse. The movements and sounds of the work put me in touch with the innate power of my own body, and with my capacity to heal myself with my own hands and intention. Zola as a woman and teacher also truly embodies compassionate presence, and has a gift of creating a safe container to express, release, to be heard, and to heal from this very deep and ugly form of abuse (and this is not, in my experience, a gift that many teachers possess!). She really knows how to create and hold the space for deep healing to occur. In addition to this, the physical aspect of the work–particularly the earth practices–are amazing in assisting a deep release of the psoas and hips, which is where we hold deep traumas of sexual abuse and the emotions associated with it. These earth practice movements allowed me to come back into a relationship of trust with the earth, with my own body, and with the process of life itself. The encouragement to embody sexual energy with the self in a safe community of women was incredibly healing and empowering. To experience and be encouraged to experienced sexual energy in a safe environment for a sexual abuse survivor is invaluable, and I feel more at home in my sexual power.
In the supportive presence of Zola and this astounding community of supportive women, I found the courage to feel any remaining pain surrounding my abuse, to allow it to surface, and then to heal. Just the permission for any emotions to arise without fear or judgment on her part was tremendous on my path to healing. In expressing my pain, I felt held by not only Zola but by each and every woman in the room. Their unconditional love and capacity to listen compassionately has deeply healed me. I am now more open to receive love, and to experience more power and ease within my body and my life. I feel both more powerful and at the same time more soft and divinely feminine. I feel like myself again, and more at home in my body. I feel I can do anything! Thank you!
Kaitlin G., New York